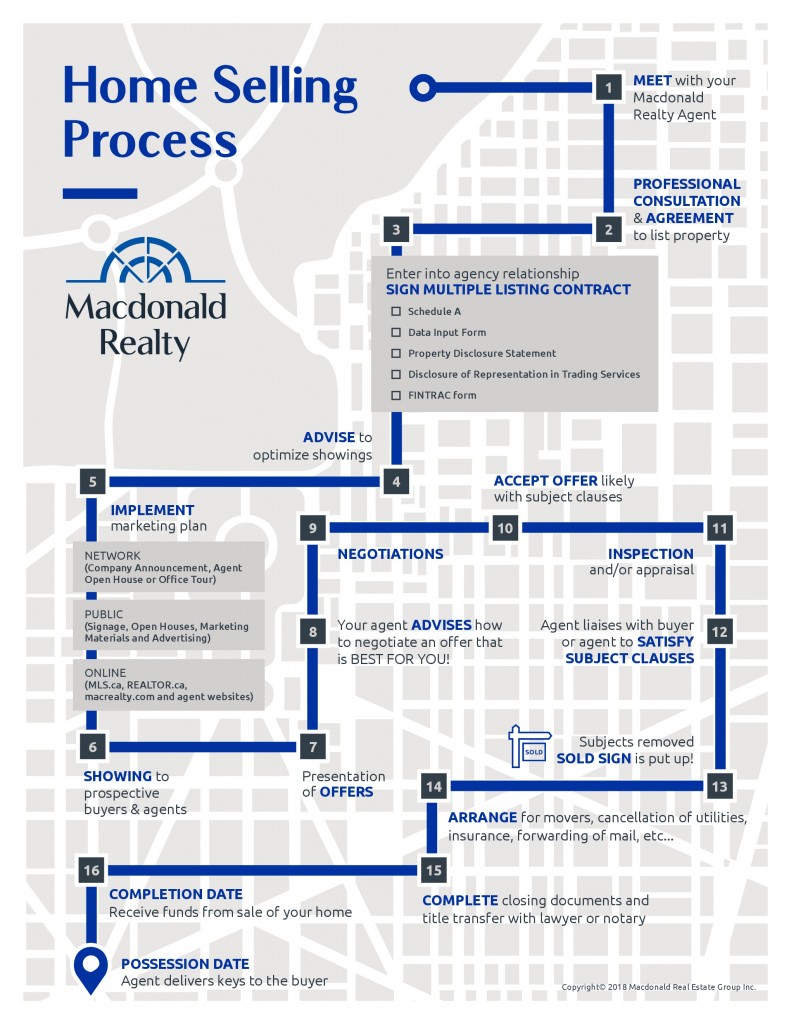 Backed by an impressive portfolio of innovative programs and tools, professional support, and the combined resources, services and knowledge of over 20 offices, I'm ready to put my extensive expertise to work for you.
At Macdonald Realty, we understand that selling your home can be an emotional undertaking. If you choose to work with me, my goal is to ensure you have all the market information at your fingertips to make the best possible decision. I'll make the process as seamless as possible.
Here's how the process works:
Let's meet up to discuss your goals. From there, we can have a professional consultation and enter into an agreement to list your property, and if you're happy to move forward, we'll enter into an agency relationship

Once I've advised you on how to optimize showings, we'll implement a marketing plan to start advertising your home

Once we've started showing the home to prospective buyers and agents, you'll be presented with offers. I'll advise how to negotiate an offer that is best for you

From here, we'll enter into negotiations, and accept the offer that you're happy with

Next, there'll be an inspection and/or an appraisal, and I'll liaise with the buyer or agent to satisfy subject clauses

The sold sign is up! From here, you'll need to arrange for movers, cancellation of utilities, insurance & forwarding of mail, and you'll complete the closing documents and title transfer with a lawyer or notary

Completion date!

You'll receive the funds from the sale of your home

Possession date! I'll deliver the keys to the buyer
Get in touch to receive a complimentary market analysis or estimated valuation.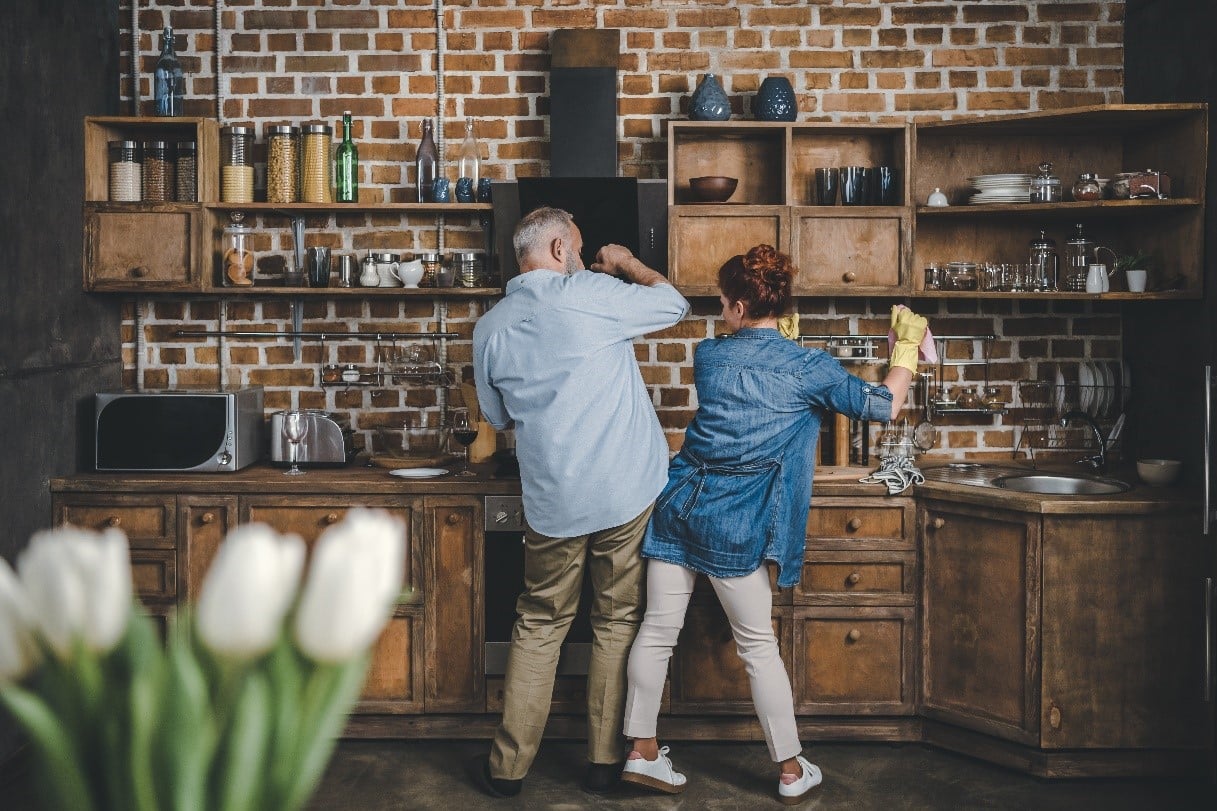 Testimonials
" "We found Kasey to be professional, knowledgeable of the market, very attentive, and a Realtor with perspective and knowledge beyond her years. We would definitely recommend Kasey and use her services again." "
- J.O & E.O Vancouver, British Columbia
" "It was wonderful to work with Kasey on our recent home purchase; her professionalism, enthusiasm and friendliness made the entire experience a very positive one. Kasey gave great advice and was always available to answer any questions or concerns that came up. She was very thorough and dedicated to keeping our best interests in mind and we felt extremely at ease working with her. We would for sure recommend Kasey and will definitely work with her again in the future." "
- T.L & C.N South Surrey, British Columbia
" Kasey Titchener was a pleasure to work with from start to finish in the process of purchasing my first home in Vancouver. If you're looking for a motivated, professional, and knowledgeable realtor, I'd recommend Kasey's services to help you seal the deal! "
- S.R Vancouver, British Columbia
" "We recently had the pleasure of working with Kasey on the purchase of our newest home. Her promptness and cheerfulness in answering our questions, attention to detail, and follow up on whatever items we needed additional clarification on were a huge part in helping us feel confident in our purchase. We would recommend her services to anyone looking for a knowledgeable, dedicated, and professional agent to work for them." "
- G.T & K.S Burnaby, British Columbia
" Kasey's performance throughout the selling of our family home was outstanding. Her dedication, professionalism and honesty was highly demonstrated throughout the whole process. As a versatile and extremely knowledgeable agent, her skills far exceeded our expectations. I would highly recommend her. "
- S.K Vancouver, British Columbia
" "Since it was our first time buying a property in Canada, Kasey's patience and earnestness helped us so, so much. She always had our best interests in mind. Kasey always responded quickly to all of our questions, and solved every single problem as soon as she could." "
- H.R & F.R White Rock, British Columbia
" "Over the past 25+ years, we've experienced many different Realtors from Victoria to the Greater Vancouver area. Kasey was the one who gave us the most positive experience. At the beginning, we would have never known we had any opportunity to own this property; however, with Kasey's help and support, we got it! Kasey not only provided the best service, but also gave us the most detail and thoughtful information and suggestions. We thank her for her help and I believe this friendship will be forever." "
- Y.M.L & V.W Point Grey, Vancouver
" "Buying your first house was such an emotional journey and we were so lucky to have Kasey to help us through it. She was always there with a smile, be it those innumerable emails, last minute viewings, or even those back and forth lengthy property-related discussions. She was always so patient, full of enthusiasm and positivity." "
- S.K & A.K North Vancouver, British Columbia
Previous
Next